2023 ULCT Annual Convention Salt Palace Sept 7th.
9/7/2023. This has several sessions that I am excited to get to know better for our community.
A few take ways and a great quote from ULCT
"Cities Can Plan for Housing, But Cities Do Not Build Housing"
A great example : The weather is cooling down and you decide to throw a potluck in your backyard. You tell your friends that they should bring s dish and invite other friends.
To prepare for this potluck, you set up several tables and chairs and set out various types of dish ware and cutlery. You think, "I hope I have enough plates for everyone and have the correct serving utensils…" But you come to realize that the number of attendees and dishes they bring are beyond your control, despite your preparations.
Cities currently plan for housing, but do not build the units that will help close the housing gap.
Housing developers often base their decisions o numerous factors, such as market demand, profitability, and feasibility. When these factors are not ideal, developers may wait to build already entitled units. For example: one city reported to ULCT that they have entitled 3,300 units of various sizes in 2015, but construction on these units did not begin until 2023.
Essentially, cities have invited developers to their development "potluck", but cities cannot control which type of housing developers want to build or if developers show up with applications. Cities have no control over land costs, supply chains, labor shortages, inflation or interest rates.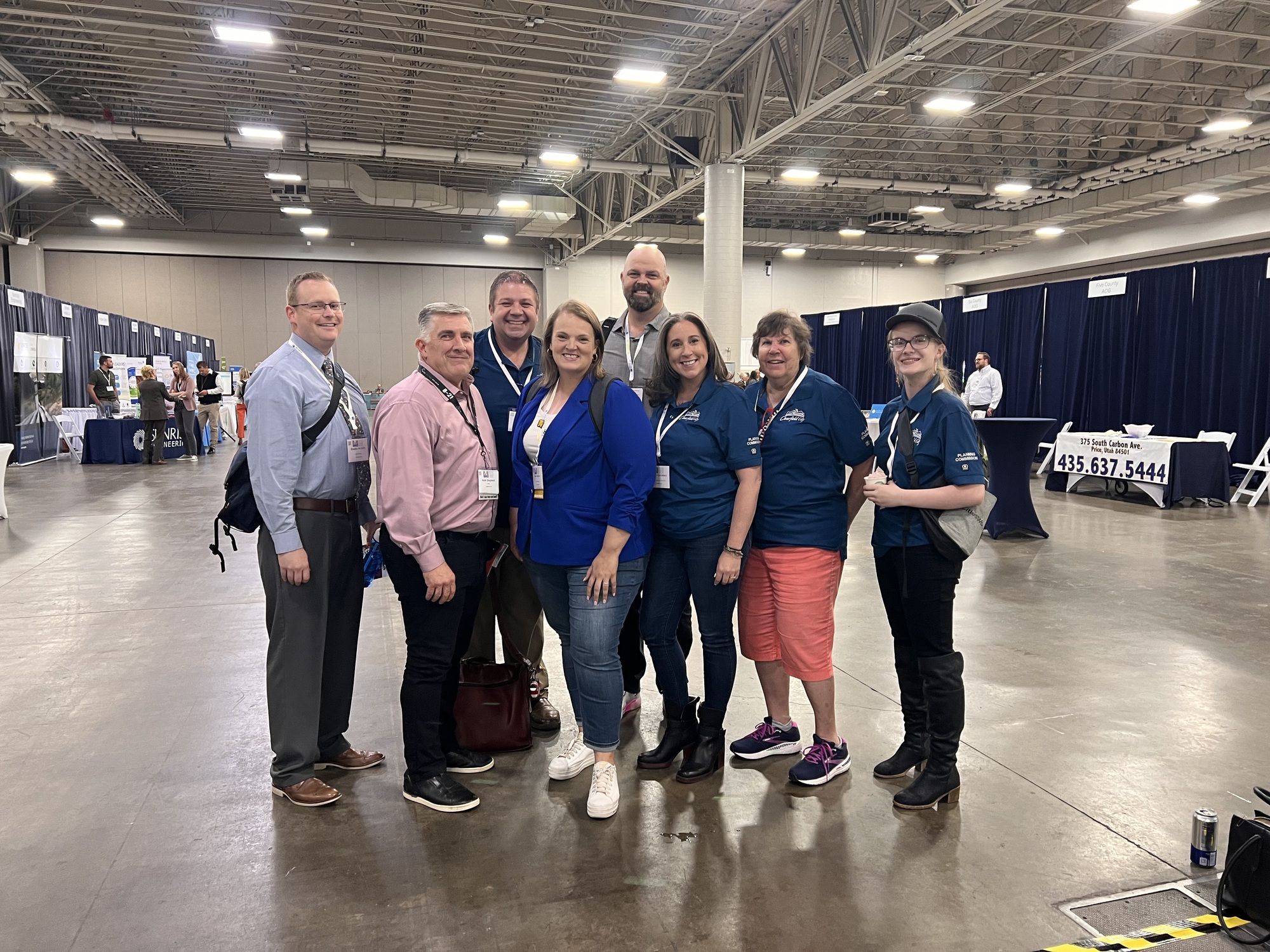 Opening remarks from Spencer J Cox Governor of Utah, followed by series of presentations. Topics range from Guiding Our Growth with Laura Hanson, State Planning Coordinator, presentations from Rep. Stephen Whyte, Brian Steed, Leif Elder, and Watsatch Choice Vision from WFRC's Andrew Gruber joined with the South Jordan Mayor Dawn Ramsey
Agenda
Opportunities in Ordinances: How Utah Cities Implement Innovative Policies
Partners In Planning General
How to Engage With Military Families - The 5 "E" of Engagement
Enlistment - veteran celebrations, Meet the Recruiters, School Principals for enlistments
Education - March to Success - The current enrollment rate is under 1% out of college. This is extremely low. Take cookies to the recruitment centers
Expertise - celebrate achievements, ask them for speaking positions and guest speaker events; Create a news article or social Media post highlighting Amazing AF members.
Extenuating Circumstances - email your local recruitment office to reach out to deployed or soon to be deployed soldiers
Reach out to Wreaths Across America Program - this service needs volunteers to make wreaths for soldiers gravestones. Reach out to funeral directors who know connections with veterans, Create events to celebrate patriotic Programs and reach out to your national Guard offices for items they ay need volunteers for.
ULCT is working collaboratively with The Utah State Legislature; Governor's Office of Planning and Budget (GOPB); The AOGs - (BRAG,WFRC, MAG, Uintah Basin, SEUALG, 6 County, and 5 County); Utah City/County Management Association (UMCA); and other stakeholders.
Learn more at www.ulcer.org/LAA